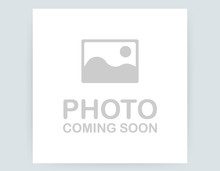 Description: Mimosa was born on our farm in March 2021. Mimosa (or Mimi for short) is colored like her mother and has blessed us with moonspots, blue-eyes, and polled. She is our unicorn goat!
Mimi is a larger goat and possess a wide body in the front and rear. She should not have a problem kidding this year.
---
ADGA: PD2175977P

Birth: 03/31/2021

Physical Characteristics: White with brown and black markings, polled, blue-eyed, moonspots.
Sire
Silver Maple Leo Yukon
Sire's Sire
CH Little Tots Estate Leonidas *B
LA 2017, 2016, 2015
Sire's Dam
Old Mountain Farm Good Cheer
LA 2019, 2018
Dam
The Shalgo Farm JA Elizabeth
Dam's Sire
Lil Swataras ND I Spot Trouble

Dam's Dam
Waterloo Pond BA Saffron 6*M