Breeding Plan and Kidding Schedule
At Shalgo farm, we want you to be as excited as we are about your new addition! We will make sure that your experience is a special one! Kids will be chosen in the order they are reserved. Our kids are dam raised and will not be bottled raised unless there is a need to. Once your kid is selected, we will keep you up to date on his or her progress with weekly photos and videos until the time of pickup. At the time of pick up, you will receive all records of activities that we have performed on your kid (disbudding, vaccinations, worming, supplements, etc.).
Pricing
Shalgo Farm reserves the right to retain a doeling from each breeding. A $150 deposit is due upon reserving a kid unless it is a wether, then it is $50.
Please see our sales page for terms and conditions.
A discount will be provided when purchasing multiple kids, for 4-H projects, and when a wether is purchased as a companion animal for a goat purchased from our property.
Reservations are available for 2023
The Shalgo Farm JA Elizabeth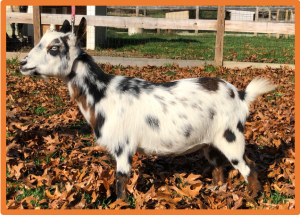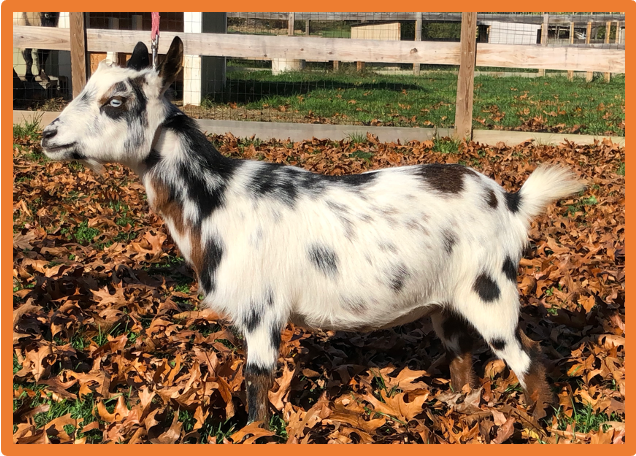 Possible Polled, Blue Eyes, with Moon Spots
To be bred October 2022
Due on March 16, 2023

Doeling: $500
Wether: $125
Buckling: $400
Planned Pedigree (ADGA Genetics)
Denbow Acres Amaretto Alexander